Join by Mobile Phone
Choose Your Primary SuperNova Smoke Shop location (but you can log-in at any location, no worries).
To Join Supernova #1 (West Ave) : NOVA1
To Join Supernova #2 (Perrin Beitel Rd) : NOVA2
To Join Supernova #3 (Culebra Rd) : NOVA3
To Join Supernova #4 (Marbach Rd) : NOVA4
To Join Supernova #5 (Bandera Rd) : NOVA5
To Join Supernova # (Callaghan Rd) : NOVA6
TEXT Your location code to 578-277.
Example:
To join SuperNova Smoke Shop West Ave. location text the phrase "NOVA1" (without quotes) to 578-277.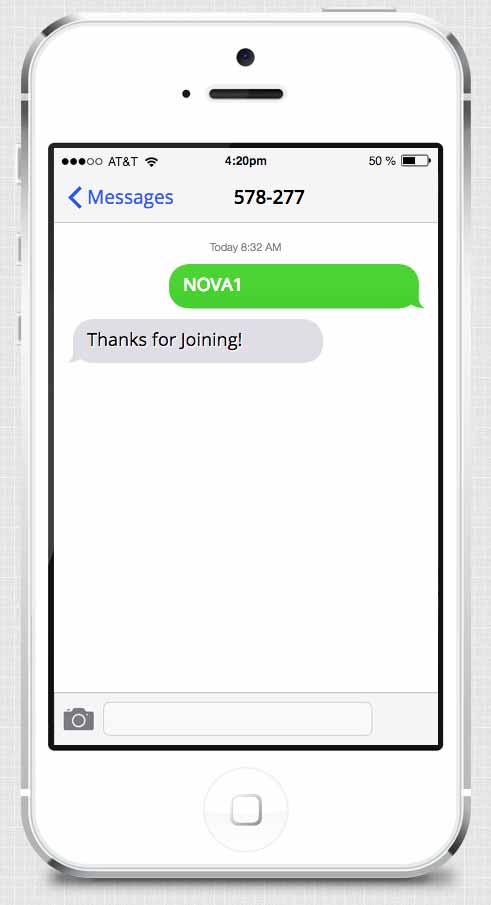 That's it! You can use your phone number to log-in at any of our six SuperNova Smoke Shop Locations to collect loyalty points for free stuff and discounts.
Tips:
Log-in to your Fivestars loyalty account to adjust your subscription preferences at any time and to fill out your profile so we can send you special discounts on your birthday and more!