Mother's Day Sale
May 12th – 14th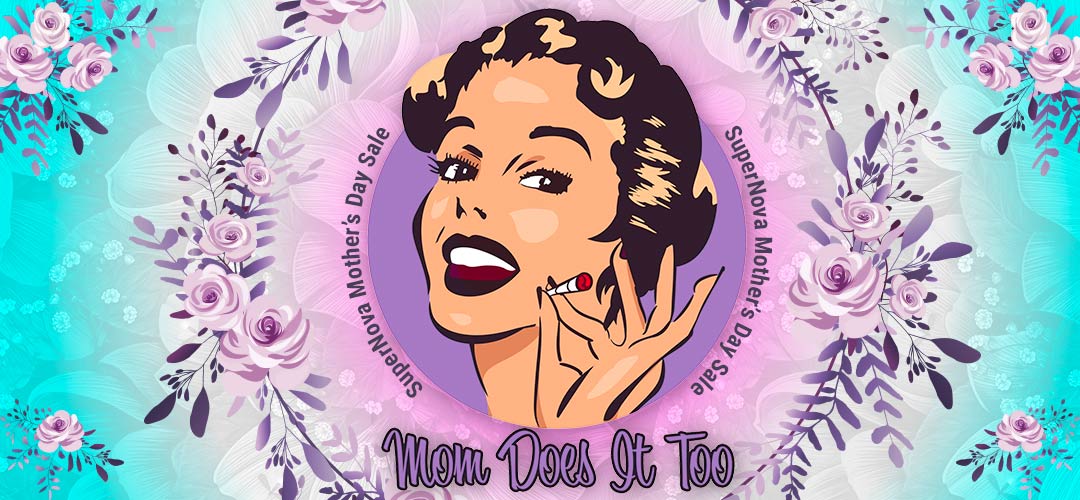 Attention all smoke enthusiasts and connoisseurs of Delta 8, Mushrooms, and Vape! SuperNova Smoke Shop is excited to announce our Annual Mother's Day Sale! We are thrilled to offer our valued customers a remarkable opportunity to celebrate and honor the most influential women in their lives. At SuperNova Smoke Shop, we know how much Mom means to you, and we want to make this Mother's Day unforgettable with amazing deals.
Featured
Mom Friendly Edibles On Sale!
Now is the perfect time to stock up on your favorite smoke products or try something new. Our Mother's Day Sale is the ideal opportunity to show your appreciation for the incredible women in your life. Surprise your mom with a unique and thoughtful gift that she really enjoy!  From our top-rated vape pens to our premium mushroom extracts, we have everything you need to make this Mother's Day extra special.
Deals on YOUR Favorite Products All Weekend Long Thru Mother's Day!
May 12th – 14th
15%-40% Off All Glass
15% Off CBD
15% Off Delta 8 & Other Cannabinoids
15% Off Kratom
15% Off Vapes, E-Liquids & Vape Accessories
Our Mother's Day Sale features unbeatable discounts on our entire range of Delta 8, Mushrooms, and Vape products. Whether you are searching for high-quality vape accessories, exotic mushroom gummies, or premium Delta 8 products and other cannabinoids, we have you covered. Our mission is to provide our customers with the best smoking experience possible, and we are dedicated to ensuring that you get the most bang for your buck.
Don't Miss Out On These!!
These are just a few of the products ON SALE all weekend long for our Annual Mother's Day Sale at ALL 9 SuperNova Smoke Shop Locations!
Don't miss out on this once-a-year opportunity to save big on all of your favorite smoke products. Our Mother's Day Sale is the perfect chance to indulge in some self-care or treat your mom to something special. With SuperNova SmokeShop, you can rest assured that you are getting the highest quality products at the most affordable prices. Head over to SuperNova Smoke Shop Starting May 12th thru 14th and take advantage of our incredible deals. Happy Mother's Day from SuperNova Smoke Shop!
Some restrictions apply to sale items.  additional discounts (Ex. coupons from loyalty points) cannot be used on sale items.  All sales exclude whipped cream chargers and tobacco items. 21+ only.