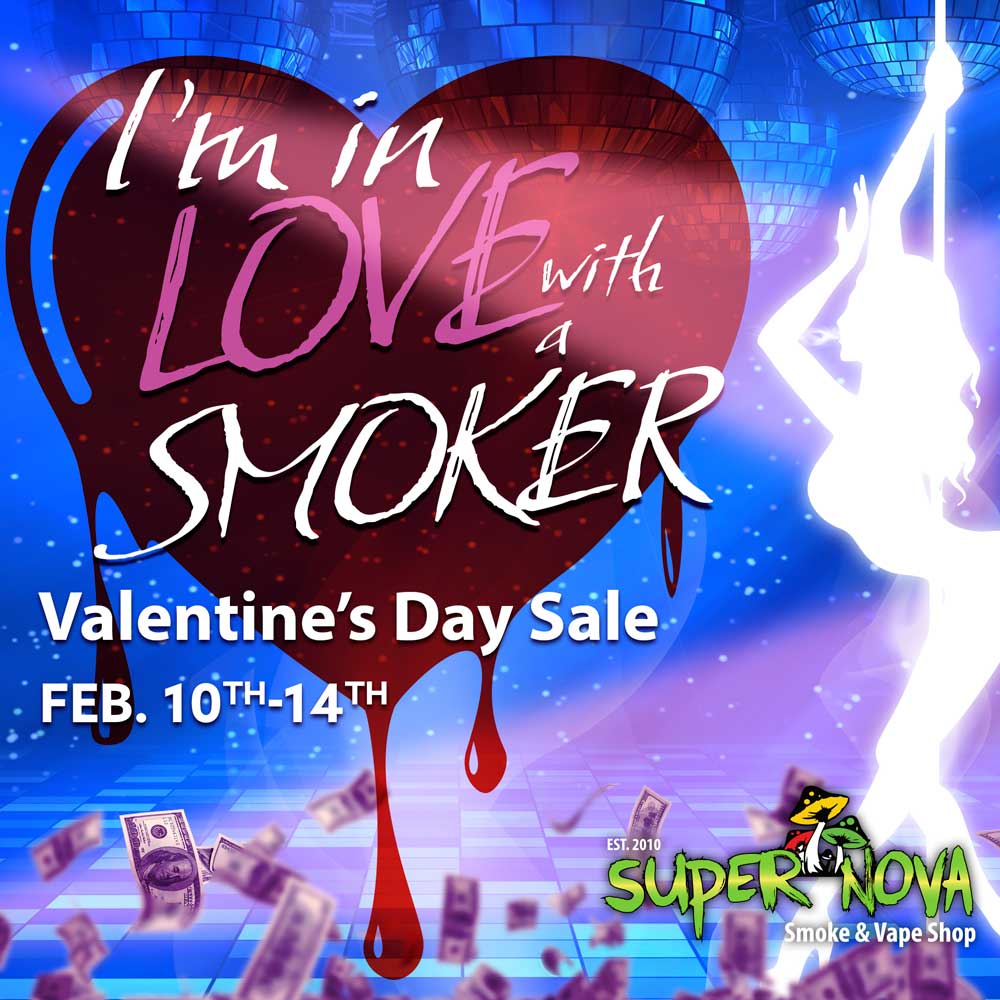 5 Days Of Deals For YOUR Special Someone!
February 10th thru 14th
20%-50% Off Waterpipes
20% Off CBD
 20% Off Delta 8 & Other Cannabinoids
20% Off Kratom
20% Off Vape Kits, Accessories & E-Liquids
Don't Miss Out On These!!
These are just a few products ON SALE through Valentine's Day at ALL 8 SuperNova Smoke Shop Locations!
Some restrictions apply to sale items.  additional discounts (Ex. coupons from loyalty points) cannot be used on sale items.  All sales exclude whipped cream chargers, Puffco items, and tobacco items. 21+ only.