You've got to swing by supernova TODAY!  No 420 would be complete without visiting the best smoke shop in San Antonio.  If you haven't been to supernova it's time to discover that we're not just a novelty shop that has funny & expensive trinkets, we're dedicated to smokers and pack our walls with the best and most elaborate hand-pipes, water-pipes & vaping gear at the best prices you'll find in San Antonio for 1 reason.  We love our smokers & they made us #1 in San Antonio. 
All our shops are always growing getting the latest gear so if you have been by don't wait too long, you'll be amaze at some of the sweet new stuff we get in every week!  That's how we do it.  Every year our 420 party gets bigger and this year is no exception!  Like last year we'll have your Supernova Hook-up on:
Free Pipes
Free Lighters
Free Drinks
Free Munchies (Pizza of coarse!)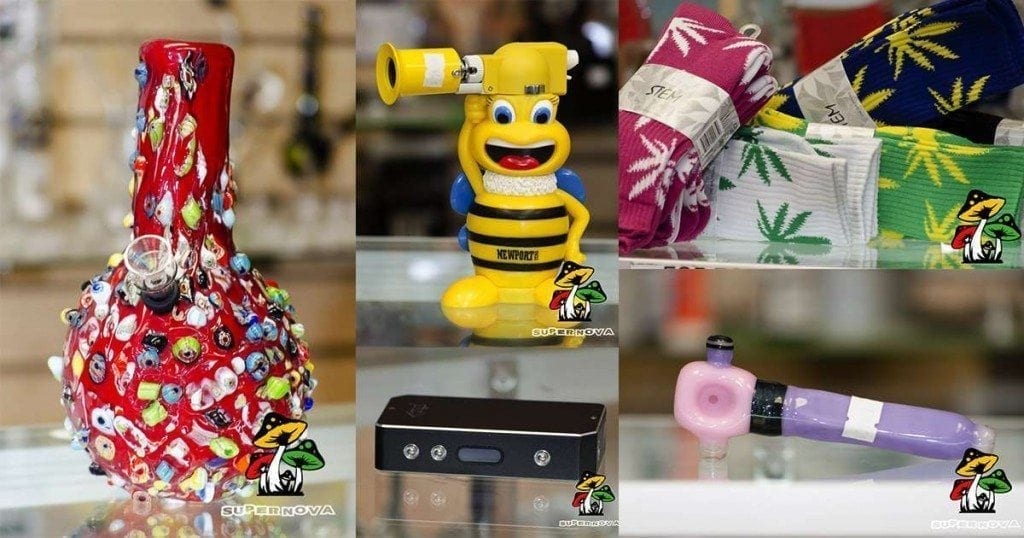 What's That You Say… You Want Discounts On Our Already Low Prices?
But… as you may well know, 420 is probably the best day to purchase the pipe of your dreams because we'll have 20%-30% off the entire store.  Let's take a second for that to completely sink in.  supernova already has the best prices, so you already know you're going to get the best deal on your new piece.  But we're giving the true smokers that swing by supernova 20-30% off the entire store in addition to hooking you up with a sweet free pipe, lighter & filling your belly with munchies.  Now that's the Supernova hook-up.  Do you need a frosty beverage to wash it all down so you can keep spitting hot fire?  No problem, we got your free drink on 4/20.  You can finally walk out with that premium glass water pipe you've always wanted and be sure you're getting the best deal in San Antonio.
Don't forget about all the awesome e-cig and pro vaping gear we have too!  That's also on sale!  Whatever kind of smoker you are, we've got your back at Supernova! You know we have your hook-up on all your 420 lifestyle gear too.  Our 720 party won't be for another three months!