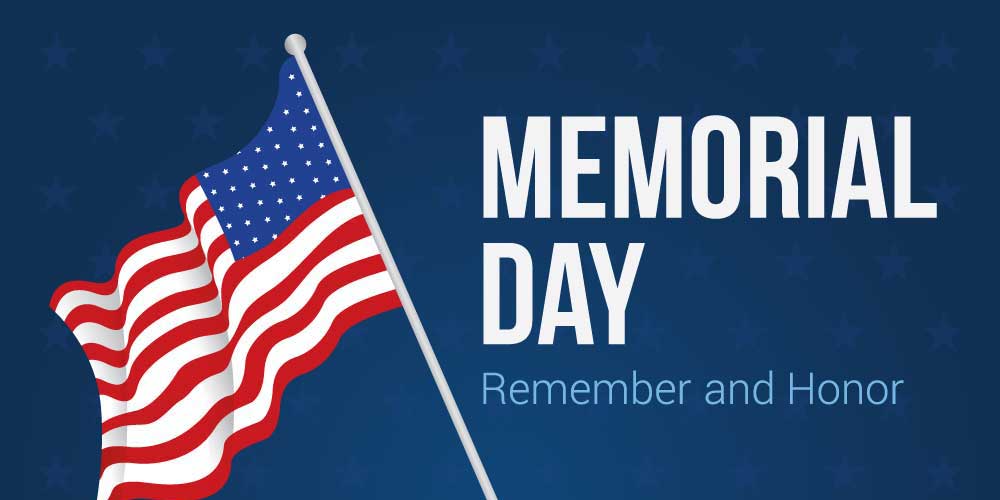 Deals on YOUR Favorite Products All Weekend Long Thru Memorial Day!
May 27th – 30th
15%-40% Off All Glass
20% Off CBD
15% Off Delta 8 & Other Cannabinoids
15% Off Kratom
15% Off Vapes, E-Liquids & Vape Accessories
Don't Miss Out On These!!
These are just a few of the products ON SALE This Weekend at ALL 8 SuperNova Smoke Shop Locations!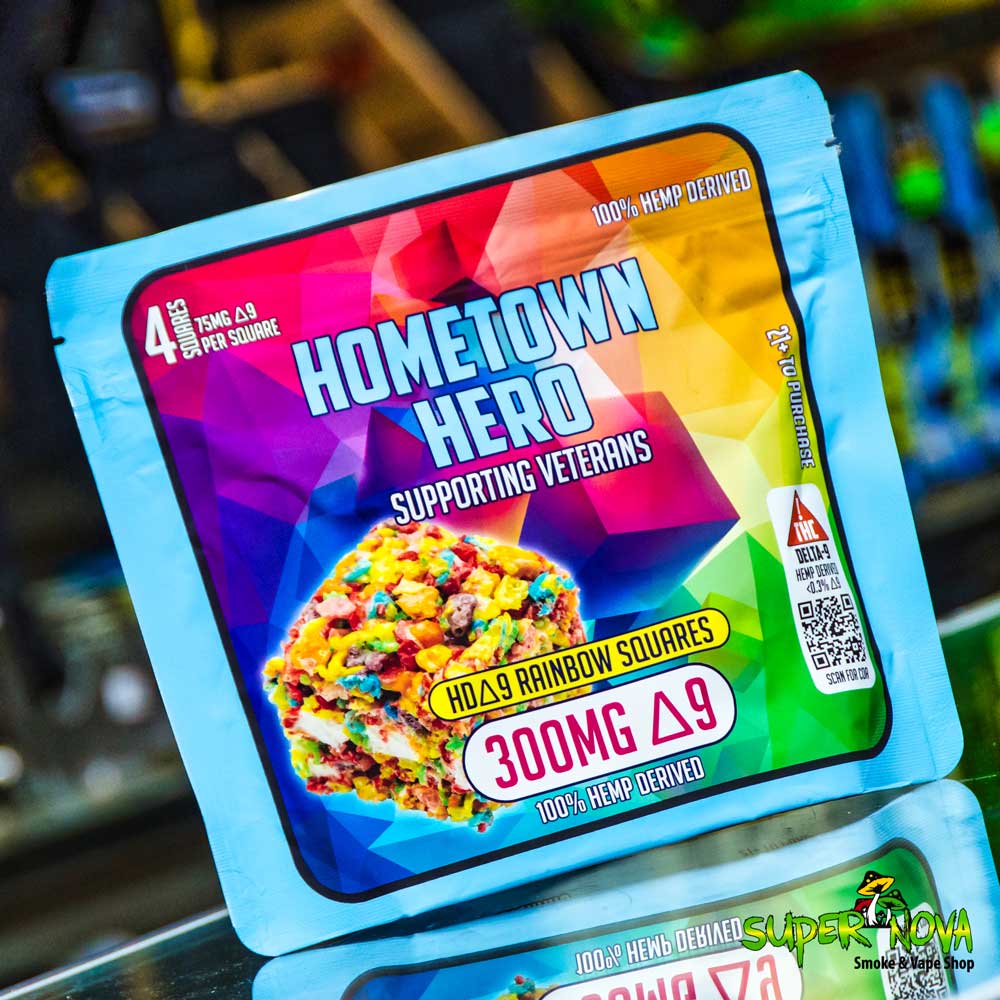 Hometown Hero D9 Rainbow Squares
Just one of the many AWESOME products you can try out this Memorial Day Weekend.  These come to you from Hometown Hero.  A portion of proceeds from every product Hometown Hero offers gets donated to organizations that support veterans!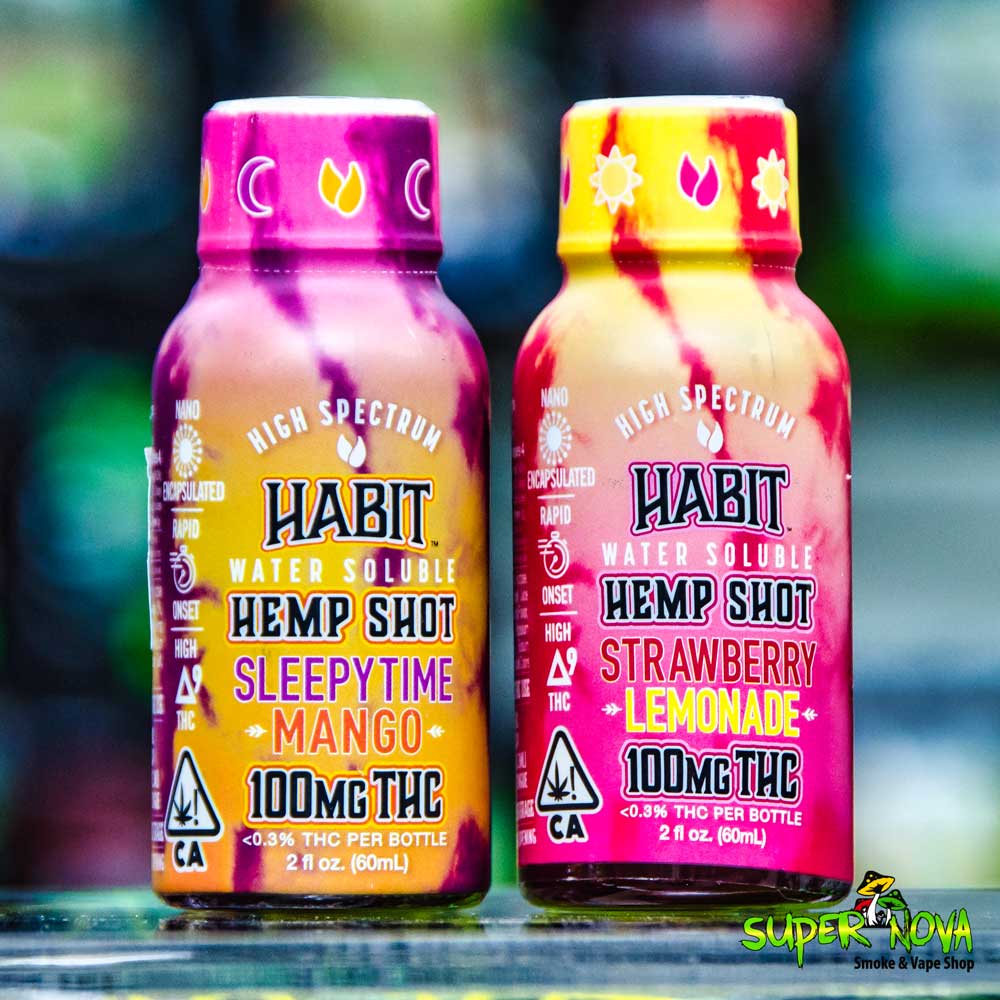 Habit Delta 9 100mg THC Syrup
Looking to spice up a mixed drink this weekend?  Now you can add your preferred dosage of Delta 9 THC to the drink of your choice with these Habit Delta Hemp Shots.  The bottle is conveniently marked in 10mg dosages!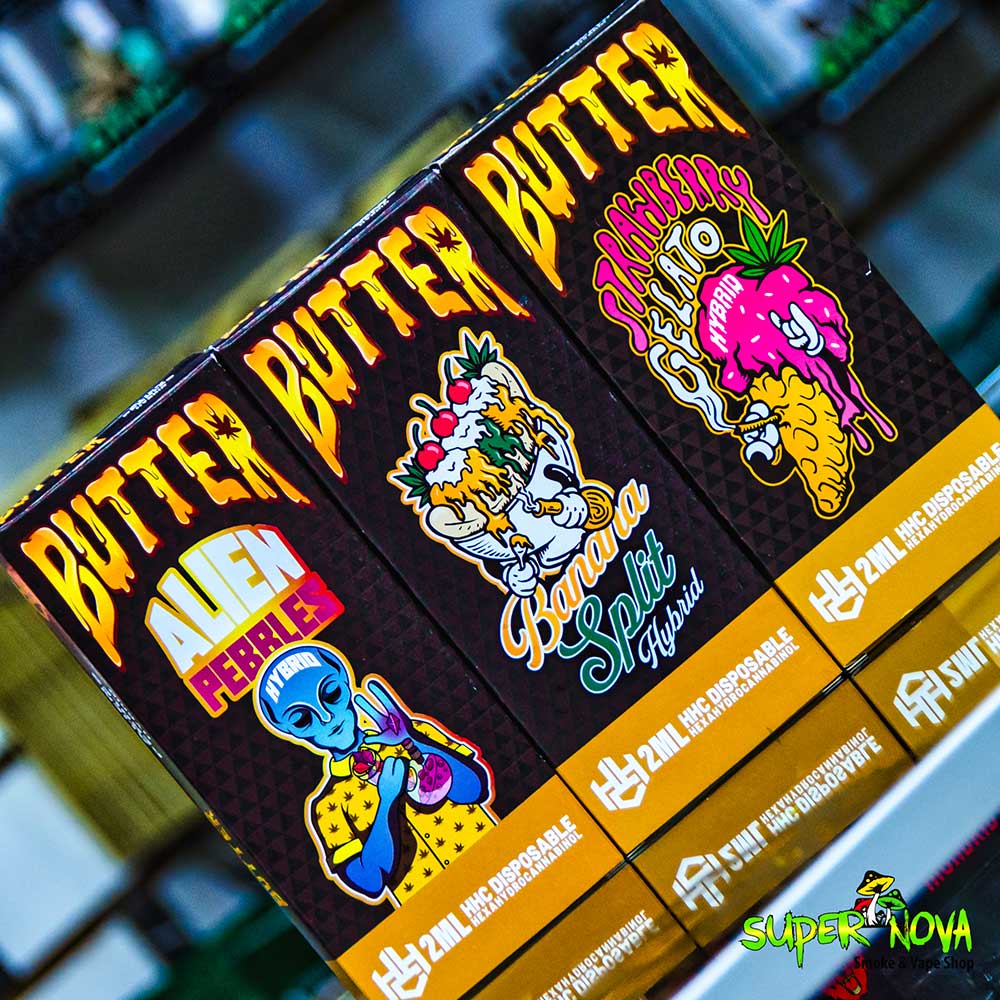 2g Butter HHC Disposable Devices
Be sure to ask about these Butter TWO Gram HHC disposable devices this weekend!  They're a customer favorite and we have a TON of flavors!! 💨💨💨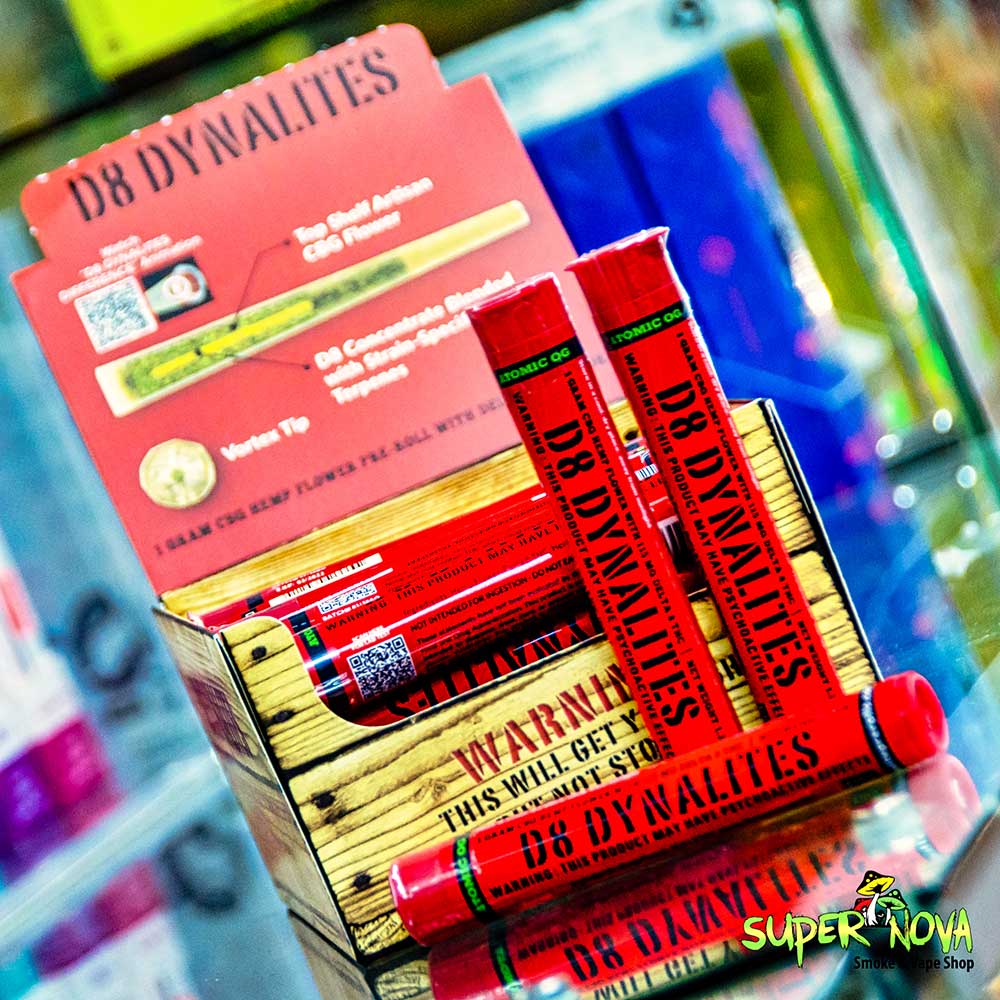 D8 Dynalites
Looking for a quick pre-rolled cone?  These D8 Dynalites are top-shelf artisan CBG Flower with a D8 Concentrate blend at the core!  Try them out!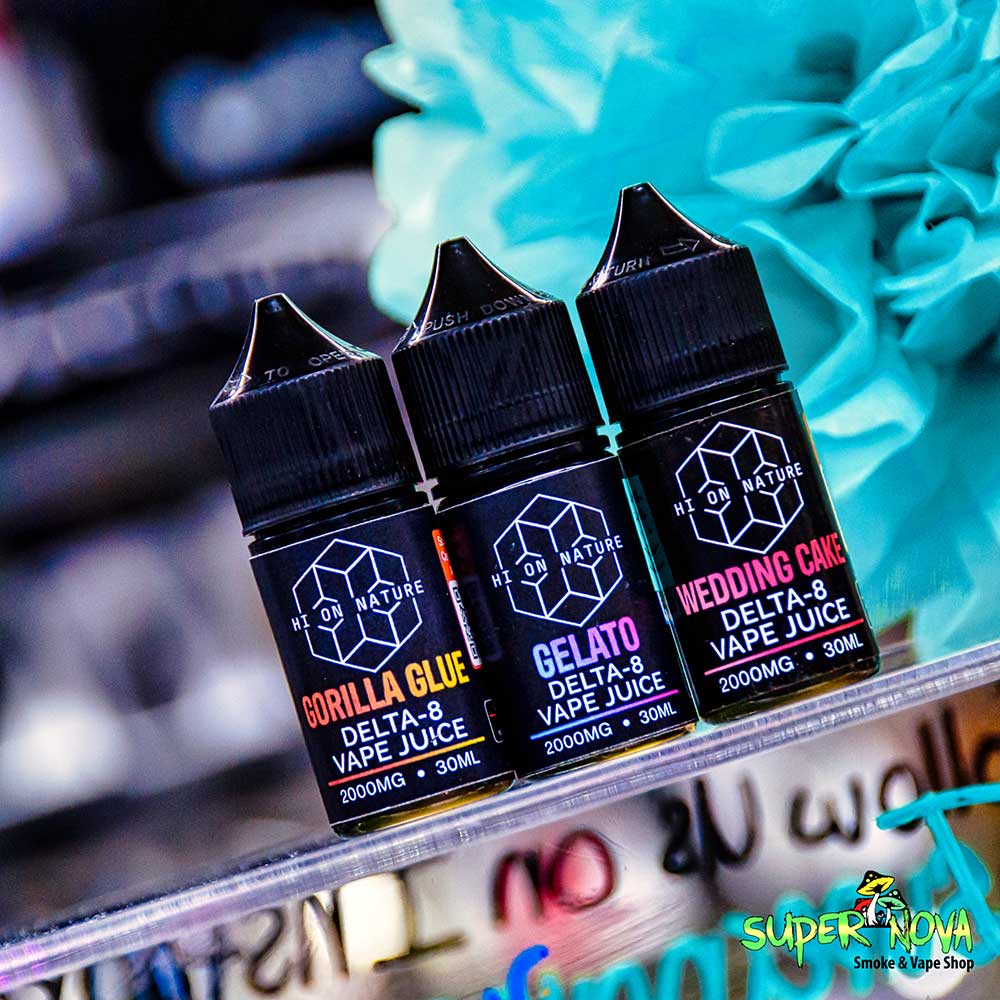 Delta 8 Vape Juice
All our vaporizers and vape accessories will be on sale this weekend but everyone has been asking about an e-liquid that already contains delta 8 they can just add to their mix.  Here you go, plus its HIGH Potency! 😲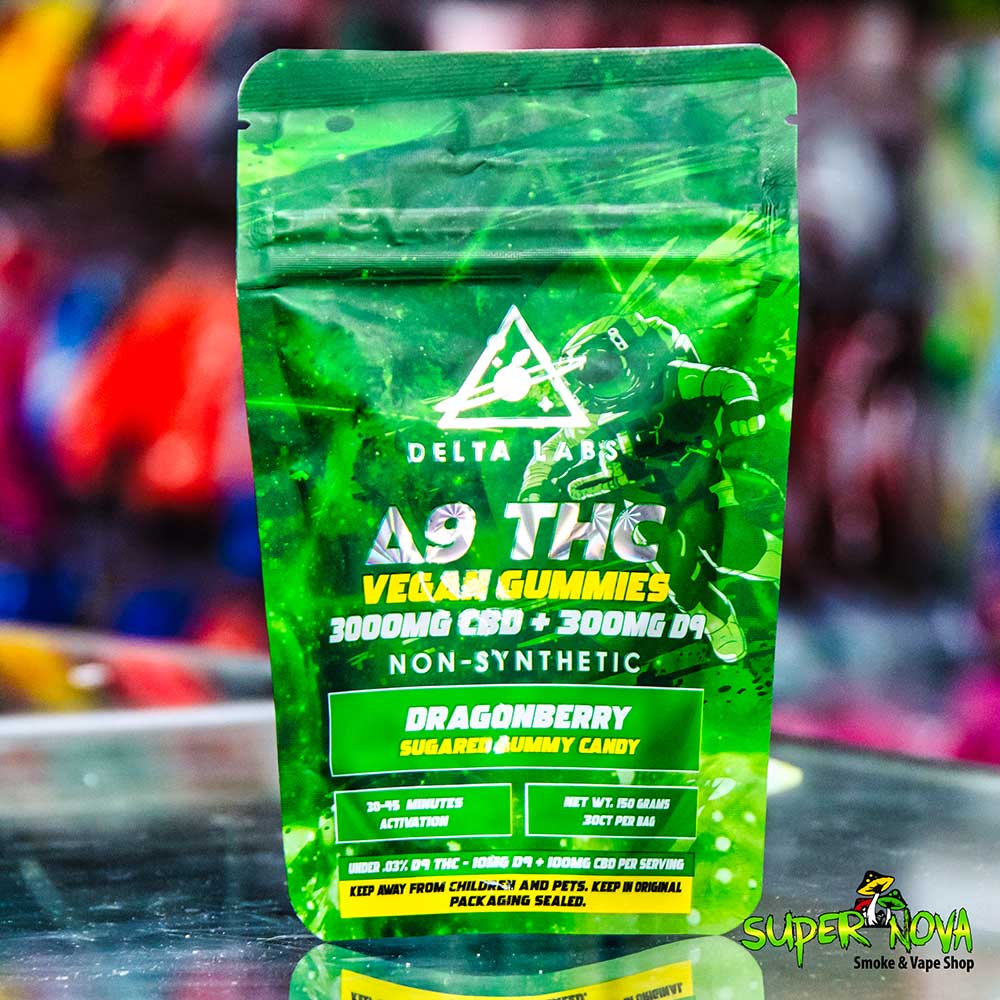 Delta Labs Vegan Gummies
If you're looking for a more traditional edible like a gummy check out these Delta Labs D9 THC + CBD Gummies.  We have a lot of flavors and they pack a punch!  
Some restrictions apply to sale items.  additional discounts (Ex. coupons from loyalty points) cannot be used on sale items.  All sales exclude whipped cream chargers and tobacco items. 21+ only.