Description
About Nano CBD: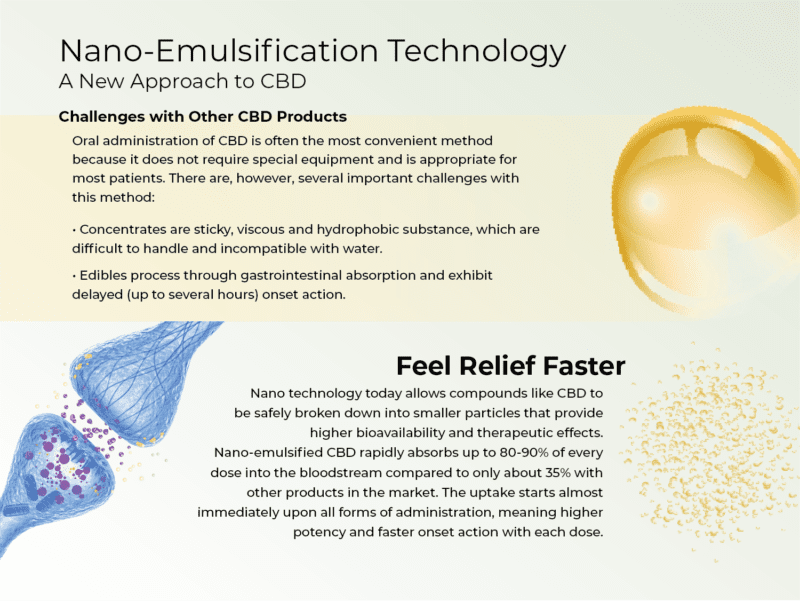 CBD Gummies & CBD Candy FAQs
Q: Are CBD Gummies & CBD Candy for sale in all 50 states?
Creating Better Days CBD gummies CBD infused candies are 100% legal to buy in all 50 states. We only utilize natural CBD Isolates to eliminate all THC, making our gummies legal to order and consume. Our CBD products are manufactured in an ISO7 certified lab.
Q: Will CBD Gummies & Candy get me high?
Our CBD is a non-psychotropic and contains no THC. This means that you can enjoy the natural benefits of CBD without getting "High".
Q: What are CBD Gummies effects?
CBD is short for cannabidiol, one of the naturally occurring chemicals found in industrial hemp. Studies of CBD have been shown to help people who suffer from anxiety, Inflammation, chronic pain and even Insomnia. Our delicious CBD gummies provide the same benefits as other forms of CBD but now you can enjoy the sweet candy flavor.
Q: What is the CBD Gummie Dosage
When you begin to take CBD is best to start with the small doses. Like any new product is important for you to know how your body responds to CBD before you increase the dosage. Start with 1-2 gummies per day and work your way up from there. Always consult your physician before taking any supplements.
Q: How much CBD is each gummy?
Each gummy contains about 15mg of CBD.
Q: Are your CBD gummies lab tested?
All of our gummies & candy have been 3rd party lab tested. Each package of gummies includes a unique batch number that can be used to find the lab results on this site.